Chalinolobus dwyeri     CHDW

Can often easily be identified by the alternated pattern of calls between 20 and 30 kHz.
When listening, you can hear a very distinct "attack" in the calls.
The time expanded recordings sounds also very hard and distinct.
This is a typical sequence from a searching bat:
Here is one pair of pulses from the same recording; they are very short and the upper one has a minimal slope.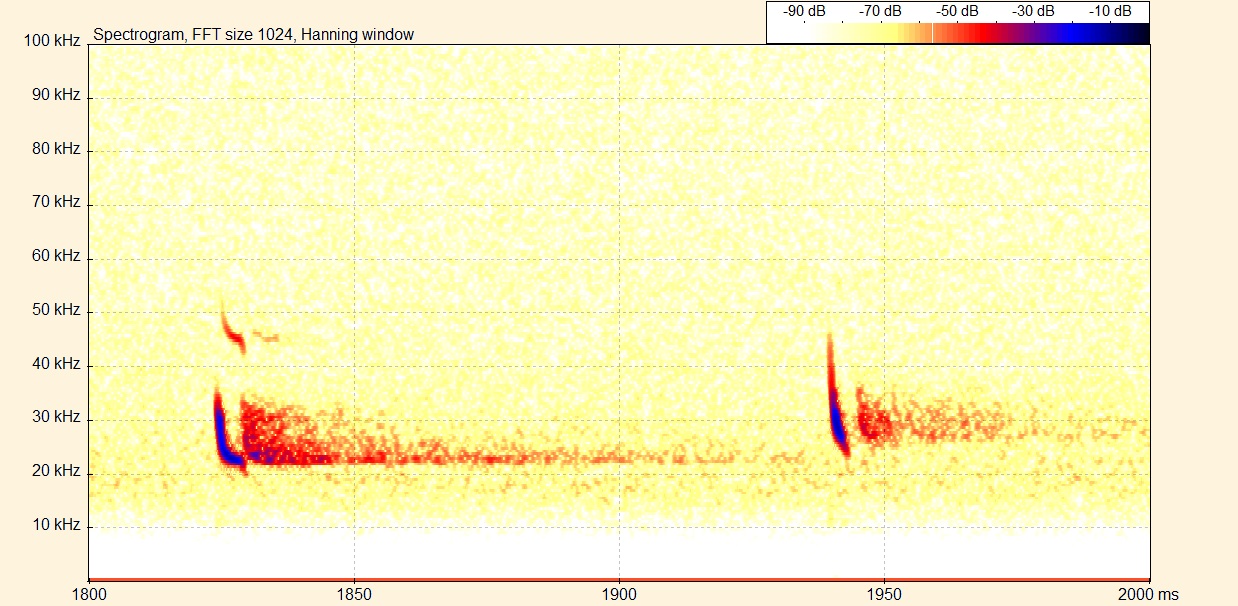 Here is one about 3 kHz higher in pitch.
It seems that this bat is very careful and silent when catching insects. Here is one recording with the feeding buzz.
This is a vulnerable species. Read more here:
http://www.environment.gov.au/cgi-bin/sprat/public/publicspecies.pl?taxon_id=183